Setting Up Students for Success After IWU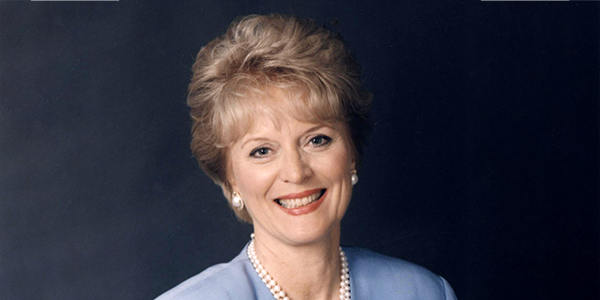 Cathy Carswell '65 considered many options when directing a gift to Illinois Wesleyan left by her late husband. But after learning of the newly launched Career Immersion Excursion program, she didn't need to hear any more.
"I wish I could say it was my idea, but it wasn't," Cathy says, laughing. "When they told me about it, I just knew it was something Bruce would have loved."
The Career Immersion Excursion, run by IWU's Hart Career Center, offers students an opportunity to get a close-up look at industries, companies and careers, and a chance to clarify career goals and aspirations.
The inaugural CIE took a group of students to Chicago in 2016. Last year, IWU students visited Washington, D.C. This spring's destination was New York City, where the group explored career paths by networking with prominent IWU alumni and visiting local businesses.
Bruce Carswell, a former Senior Vice President of Human Resources and Administration for GTE Corporation, would have loved the CIE. "It gives students the opportunity to examine what their goals are and to get a look at what it's like to be part of the business world, and he would have loved that," says Cathy, a member of the IWU Board of Trustees since 1996.
The CIE will be funded for two more years with the Carswells' gift, but further funding will be needed for the program to continue beyond 2020.
"I just hope we find other people to step up to the plate to help fund it," Cathy says. "I do really think it helps students figure out the direction they want to go."
Invest in Your IWU Passion
You can follow in Cathy and Bruce's footsteps and support a program at IWU that's close to your heart. Contact Steve Seibring '81 at 309-556-3135 or sseibrin@iwu.edu to learn about your giving options.