Seeding Entrepreneurship at IWU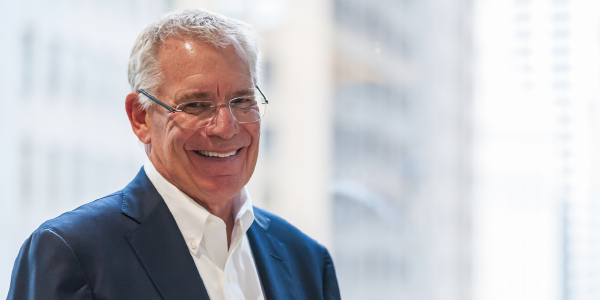 Dave Petrick '67 describes himself as a "product guy," and that's understandable. His company, Bretford Manufacturing, produces thousands of technology furniture products for schools and business.
A longtime University supporter and former trustee, Petrick was also interested in helping IWU find ways to enhance its own competitive edge. "Our students are personable, they write well, they speak well, they're very smart and they love the whole aspect of the Wesleyan experience," says Petrick, now Bretford's chairman.
And when he observed that some of Bretford's community college customers offered coursework aligned with Toyota's "lean manufacturing" approach to cutting waste, Petrick wondered if his company could support a program at IWU centered on innovative thinking in product design.
Petrick talked with University administrators, who then invited faculty to brainstorm ideas for a
curriculum centered around the concepts of design. Petrick and his wife, Ellen (Reid) Petrick '68, then made a significant financial gift to Illinois Wesleyan in support of what would eventually become the DTE (Design, Technology, Entrepreneurship) program.
And just as the DTE curriculum offers courses in a variety of disciplines, Petrick believes its benefits will positively impact students whose majors span the academic spectrum.
"The DTE program says to students and their parents, 'you can do this and we can show you how.' It's taking an idea from the beginning to the end, and students can take that knowledge, that tool, to be successful anywhere they go."
Like the Petricks, you too can enhance the education of IWU students. To learn more, contact Steve Seibring '81 at 309-556-3135 or sseibrin@iwu.edu.